Puuuh, actually I really don´t know where to start my end-of-the-year review, as this year was just crazy quickly over, but at the same time sooo incredibly full of new experiences, amazing places and super inspiring people. A true blessing! End of last year I was at the beach in Thailand, when I have published the article "2017 – The year when I have finally turned my life around!" on my blog, recapitulating the past year as one of my most life-changing years ever. My whole world was upside down and totally different than before, when I started my big journey to Ibiza in April last year. 2017 was definitely MY YEAR. My very best year so far, I thought. But I was proved wrong, as 2018 was even the more deep shit! Amazingly overwhelming, incredibly instructive, unbelievable healing, but at the same time it was one of my most difficult years, regarding life lessons that I needed to learn.
This year, I am writing these paragraphs in my cozy bed in south of Germany, spending this Xmas with my loved ones again. Giving myself a break from travelling, as I just had the strong desire to recover in familiar atmosphere and to mentally process all my past adventures. And it was just sooooo much in my mind and soul that needed to be handled with. Finally I was ready for it.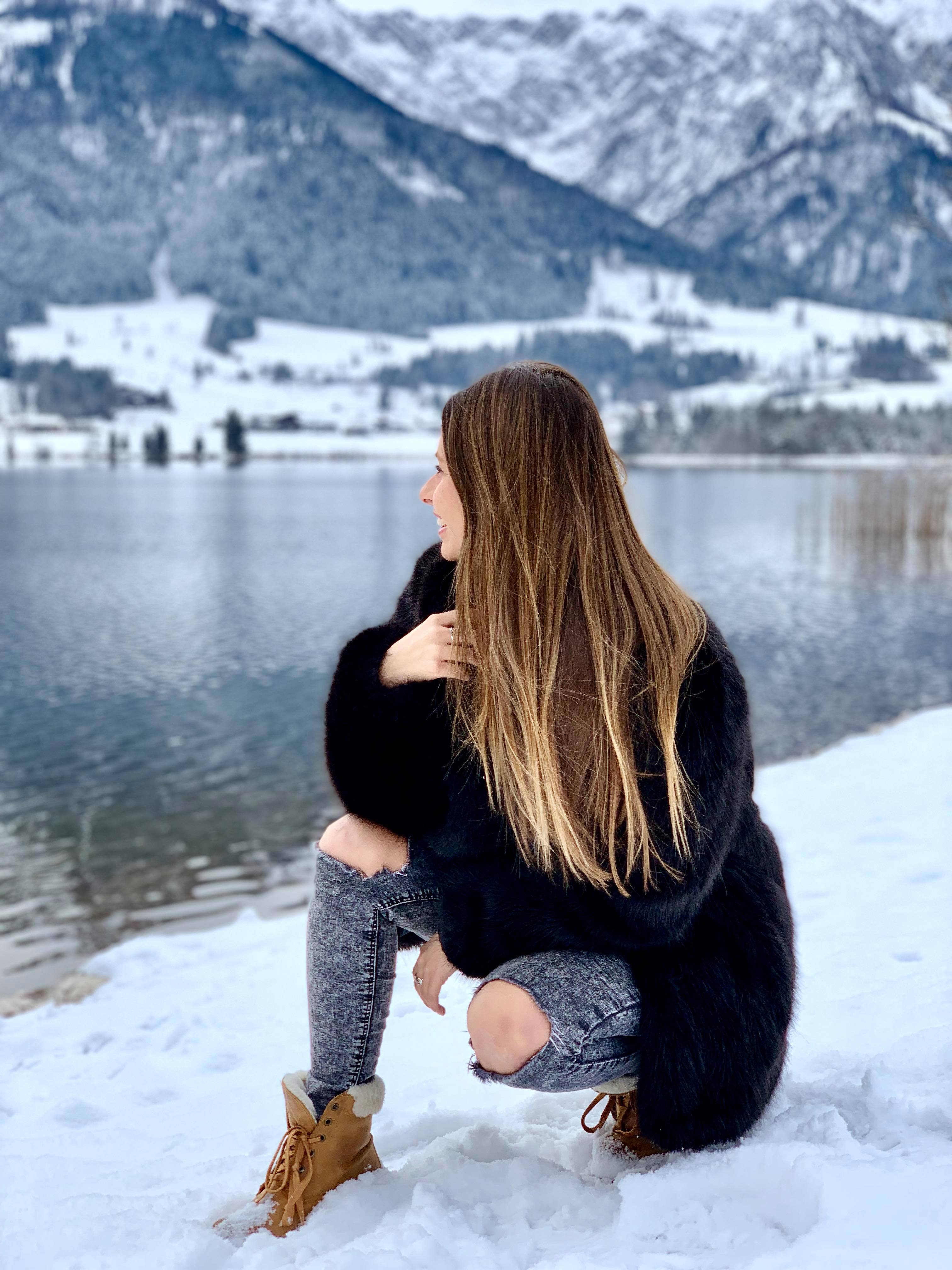 But first let´s go back in the early days of 2018.
In the first months of the year I went through a tough break-up and to be real honest through fucking painful lovesickness. I was left alone in Thailand after spending almost the whole year with someone at the most beautiful spots on earth. So you can probably imagine, how it feels to be screwed over from one day to another. But not just because of that, this phase was such a hard one for me. What happened, also opened up old wounds. It forced me to look deep inside of me. I saw my difficult past, old patterns and too high expectations in relationships. Surely, he will have no clue what his "goodbye out of a sudden" truly did to me. I was literally drowning, as all that shit was coming up again. The divorce of my parents, lost relationships, ugly illusions, these tons of disappointments, fraud and abuse. Bullshit, that I have never given that much attention. Definitely a mistake!
This uncomfortable time of work-up made me realize, where my fear of loss came from and how past experiences were still destroying my present. I realized that I was so dependent on the people that I loved. I was a weak person when I was alone. It was obvious that I needed a change, so that all this mess would not repeat itself over and over again in my life. I needed to solve some blockades first to reprogram my mindset and personal beliefs to a much more positive version. So I did and finally risked a closer look… to heal, after all these years. I started to take on full responsibility for my emotions, stopped blaming others for my situations and worked hard on my personal development. My time on Bali was therefore super important, as I had my first spiritual experience ever there, met amazingly inspiring people, went on a healing session and felt the strong energies of this amazing island for the first time. I felt the wind of change in my hair and the forerunners of my new "me". In the following months, I became so unbelievable independent. Not just from the location, but also from people, especially men. Like the phoenix rising from the ashes, I have set myself free. Free from thoughts like "I am not lovable", "not good enough", "not perfect yet". My healing process started.
But this year was also a very successful year regarding my business. I worked my ass off for my own Online Coaching Business, where I now help others to also work location independent, online from their laptops – everywhere in the world. I get sponsored to travel the world, as a part of my travel and lifestyle blog and get invited to the most beautiful places or super exclusive event with amazingly inspiring people. Really can´t describe in words how awesome it is, when your biggest dreams do become true. Against all doubts – from yourself or others. I was growing, because I listened to my heart and followed my passion. On top to that I started a Social Media business. There, I build up international brands on Instagram and help them to grow organically with high quality content and individualized strategies. To be real honest, putting myself so deeply into work this year was my anchor, my light, my salvation. All this sleepless nights and hours of hours working made me so unbelievable strong and let me grow in such a fast way, professionally and personally.
I have put so much effort in all that this year and was totally focused on reaching my goals, especially in summer. Back on my most favorite Island Ibiza in May, I partied so hard with my friends, created new content for you guys and worked worked worked during the whole summer. After Ibiza, I went to Lisbon, Berlin, Rome, Düsseldorf, Cologne and many more places in a super short period of time. I am really blessed to have the chance travel to these absolutely awesome places, that I have seen this year. I wanted to be the perfect travel blogger and show you all these amazing places. I completely defined myself like this and forgot that I am so much more than this, with all my values, mindset and emotions.
There were so high expectations that i wanted to fulfill. Most of them caused self-made pressure, this I know now. But after these loads of places, I felt so incredibly burnt out and empty inside. In the end, visiting new places did not cheer me up anymore and it even started to annoy me. Switching locations that often and travelling that fast and far is harder than you might think. It really seemed that I totally forgot to listen to the needs of my soul. I ignored all signs of work-overload and stopped listen to my inner feelings. Driven of success and all these business achievements, I lost something important on the way: Myself.  
Back home in October, I decided to pull the emergency break and give myself some time to rest. No more flights or trains anymore, at least for this year. As I was still registered as a Master student in Munich, I have put my head back into the uni books and took the chance of wintertime to finally finish my Master studies. I am doing this by writing my thesis, which I need to deliver in the end of february next year. Wish me luck for this… I am still on it. Let´s see how this will go in the end. The topic is of course "location independent work".
Right now I am planning new trips for 2019, where I want to focus more on slow-travel. Staying longer at one place and giving myself more time on-site. Bali, Australia and for sure again Ibiza are on my list. For sure, amazing new content is coming soon, this I can promise you.
My biggest learnings of 2019 and the new beliefs about myself:
I am a strong and independent woman and I don´t need someone who doesn´t need me.

I will never ever again let anybody else define my worth.

I need to lower my expectations on others if i don´t want to get disappointed.

I need to forgive myself first and others to set myself free.

I am good the way I am. I am enough.

Honesty and authenticity are king.

I am more than just the travel blogger girl, digital nomad or online entrepreneur.

I am fully self responsible for my life and feelings.

My skills are a real gift from heaven for me.
With a positive mindset and the trust in myself I can reach everything.

I have the power to make an impact in this world like everybody of us does.

I want to reduce my time spent on my phone to live more in the here and now.

I need more me-time next year and hours of rest.

I want to spend more quality time with my old best friends from home and my family.

I still love travelling the most, but I need to find myself some kind of a homebase somewhere.

I don´t care anymore about what others think about me.

I am finally getting back to my pure essence of being.

If I don´t want to get burnt-out again, I need to listen to my body more precisely.

I love my business, but I am not my business.

It´s okay to slow down a bit.
I don´t always have to give 167890 % of my power.

I have made a fast personal development this year and I am fucking proud how far I have become.

Change is something good and it brings development and growth.
I will never ever sell myself again under my worth.
I am a passionate power women but also have a vulnerable side.

I am still growing.

I am still healing.

I am feeling blessed.

I have a mission in this world and I will do everything that I can do to fulfill it.

I am so unbelievable grateful for your support and all these amazing chances in my life.
Thank you for this crazy beautiful year 2018!!! I hope you also had a good one.
I am super motivated for the next year and already have a thousand plans, ideas and goals for 2019, which I am going to let you know in a next article. I wish you all an amazing Xmas-time, a great New Years Eve and a successful and bright new year. It´s on us to make the best out of our chances. Let´s make the days count!!!